Posted on 07, September 2022 11:26:08 AM
---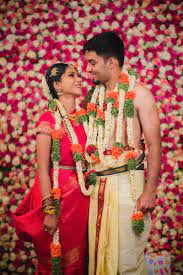 ---
Welcome to EdigaMatchmaker
Arranged marriage is a type of marital union where the bride and groom are primarily selected by individuals other than the couple themselves, particularly by family members such as the parents. In some cultures, a professional matchmaker may be used to find a spouse for a young person.  
Arranged marriages serve some functions in the Indian community: 
(1) help maintain the social satisfaction system in society.
(2) give parents control, over family members.
(3) enhance the chances to preserve and continue the ancestral lineage.
(4) provides an opportunity to strengthen the family bondage. 
Arranged marriages provide equal stature, financial stability, cultural identity, and the same opinions among partners and families, so, there is very less chance of disputes. The only downside to this is that partners do not know each other nor do they love each other before the marriage; well, most of the time.

I like the post? Like this!