Posted on 12, October 2022 02:49:16 PM
---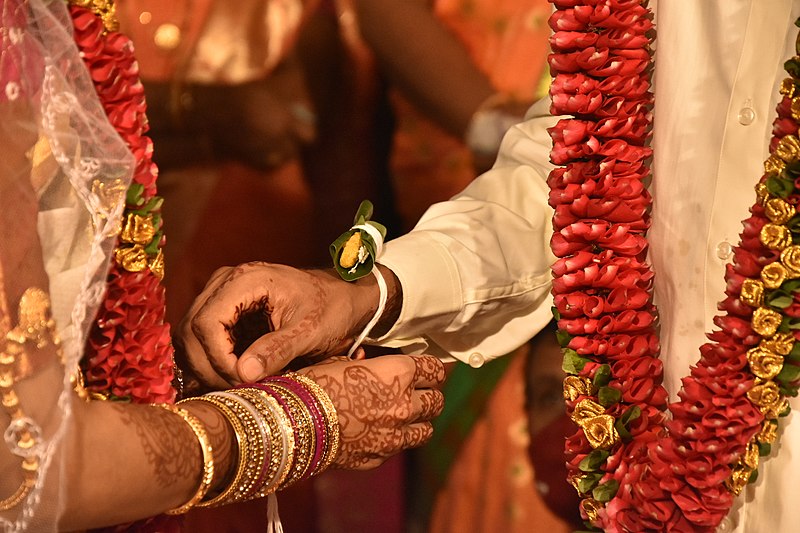 ---
Welcome to EdigaMatchmaker
The southern state of India, Karnataka, is known for its multifarious cultural traditions which are highlighted at every event, especially when it comes to wedding ceremonies. Kannada Gowda weddings are such ceremonies that help you identify how important are the ritualistic traditions associated with the Gowda community. Even though a Hindu wedding ceremony, the Kannada Gowda wedding customs, and traditions differ as per the bride and groom's religions. 
Naandi: Naandi ritual is usually performed in all Hindu weddings but with different names. However, in Kannada Gowda weddings, this ritual is performed before the actual wedding day, and this is performed to make sure that the wedding happens without any obstacles. 
Havan: Havan is a special ritual that takes place in the respective houses of the bride and groom. This ritual is mostly performed just before the couple gets ready for marriage. The elders of the families participate in this ritual. 
Wearing Wedding Attire: Wearing wedding attire is a special ritual performed at Kannada Gowda weddings. During this ritual, the bride gets draped with a Navari saree along with beautiful glass bangles. The groom will also get dressed during this ritual, and he will be wearing a Dhoti along with Angavastram and a Petha. 
Kashi Yatra: The groom after reaching the venue will pretend as if he is not interested in marriage and at the request of his father-in-law will agree. Then Mantapa puja, Var puja, Dhare Herdu, Maangalya Dhaarane n Sapthapadi is followed. 
Post-wedding rituals: One of the most emotional rituals in Kannada Gowda weddings is Vidaai. This happens once all the wedding rituals are finished. Here, the bride says goodbye to her parents and family members. Before she leaves, she seeks blessings from all the elders in her family. 
Gruha Pravesha: The couple reaches the groom's house from the wedding venue, and the groom's family welcomes them. An idol of Lord Ganesha will be placed at the entrance where the couple offers prayers. The groom's mother then performs aarti, and the bride enters the house by kicking a bowl filled with rice.
I like the post? Like this!